We all know the saying that Christmas isn't about money or presents…. it's about spending time together with family or friends.
But most Kiwis are heading into a time of year when the purse strings feel a bit tight and you might need a bit extra. And, it's not just the cost of Christmas. We are heading into the summer months which are a peak time for home repairs and renovations, holidays, weddings and more.
Instead of letting the balance on your credit card mount up, it's worth taking a step back and being smart about the money you may need to borrow and how you plan to pay it back.
The best type of loan depends on how much you are borrowing, how long you need to borrow the money for, and whether you want a secured or unsecured loan. Here's an overview of the main types of loans available, so you can compare the options and make the best choice for you.
I need a small, short-term loan to pay for Christmas
A Christmas loan is a type of short-term loan often known as a 'payday loan'. It is usually an unsecured loan intended to be repaid over a short period of time, usually from your next payday. Theses types of loans can be very useful if you need money fast to cover a short-term expense or stay on top of bills. For example, a little boost to cover the cost of Christmas.
 

Save My Bacon Mini Loan: A Save My Bacon Mini Loan could be suitable if you wish to borrow between $300 - $750 for 1 to 8 weeks (7-56 days ). You will need to pay an establishment fee and interest on your loan, but there is no early repayment fee if you wish to pay back your loan early.
---
I need to borrow a bit more money to pay for a wedding, holiday, car or home repairs
Thinking about borrowing a bit more? It's important to be smart about comparing lenders to get the best deal, and be smart about how much you borrow. Our top tips for taking out a loan are to only borrow what you need, compare the options to find the best deal, and choose the right type of loan for you.
A personal loan may be secured, meaning you need to provide collateral (eg: car or home) to 'guarantee' the loan, or unsecured which requires no collateral. Secured loans typically have a lower interest rate because there is less risk for the lender, and unsecured loans tend to have higher interest rates. Interest rates and fees will vary between lenders, so it's worth comparing a few providers before choosing one.
 

Save My Bacon Flex Loan: The Save My Bacon Flex Loan is suitable if you wish to borrow more than $1,000 for a period of 2-12 months (8-52 weeks). You will need to pay an establishment fee and interest. You can choose to make regular repayments weekly, monthly or fortnightly with no early repayment fees.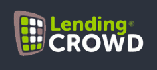 Lending Crowd Personal Loans: The Lending Crowd offer a comprehensive range of personal loan options if you are looking to borrow an amount between $2,000 and $200,000. They recently expanded their offering to offer both secured and unsecured loans. Interest rates for unsecured loans start at 5.66% p.a., and if borrowers choose to secure their loan with property or a vehicle, they will be rewarded with an even lower interest rate across all risk grades. Secured rates start from 5.03% p.a.
Harmoney personal loan: Harmoney offer loans of $2,000-$70,000 with repayment periods of 3-5 years. All loans are unsecured. They currently offer interest rates between 6.99% p.a. – 24.69% p.a., which are fixed for the life of the loan. You will need to pay an establishment fee and interest on your loan, and there is no early repayment fee. You can make repayments weekly, fortnightly or monthly.
---
Should I borrow money for Christmas?
The question of whether to borrow money for Christmas is a tricky one. This year has been hard for everyone – financially and emotionally. If you feel you'll be putting yourself financially at risk by taking out a loan, take a hard look at your Christmas plans and think about cutting back. But, it's also OK to take your emotional needs into consideration, most of us need holiday joy more than usual this year!
Here are our top tips for borrowing money this Christmas:
Only borrow what you need and be sure you can repay the loan.
Interest fees and rates vary between lenders, so compare all the options before you pick you lender. Money Compare can help you compare lenders side-by-side to choose the one that suits you best.
Before taking out a loan look at other options like taking a short-term holiday job, decluttering your home and selling unneeded items on Trademe, or reviewing your home budget.
Remember that if you're feeling stressed about money this season, your friends and family probably are too. It could be a welcome relief to speak up and agree to a low-key holiday this year.
Please note: Information correct at the date of publication. Money Compare is not a Financial Adviser. The information published in this article is intended to provide an overview of lending services from different providers. Always check all the details of a service before signing up with a new provider.