The Money Compare Insurance Health Check is free, fast and simple… and could save you thousands of dollars. 
Simply complete our short, no obligation request form and our specialist insurance advisors will be in touch. 
REQUEST INSURANCE HEALTH CHECK
Not sure if an Insurance Health Check is right for you?  Well there are a wide range of reasons why you should check your insurance on a regular basis.  We've outlined some of those reasons below.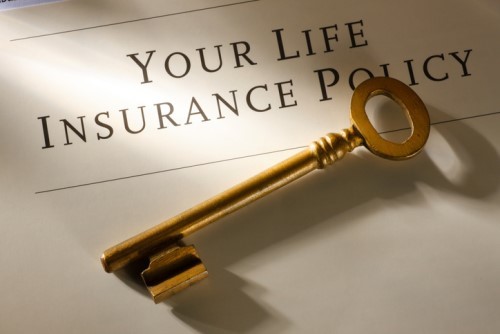 Many New Zealanders are under insured - are you?
In the life sector, premium affordability and risk prioritisation are the key issues impacting take-up rates.  You don't need to be one of these.  Our dedicated partners in the insurance sector have created the Insurance Health Check to make sure that your insurance cover is up to the right levels.
There are a wide range of different insurances available and many different types of cover.  Through a discussion with one of our experts you can get right to the heart of what is important to you and your loved ones and use insurance to mitigate those risks appropriately.
Get in touch with a member of the team – click below, complete our short form and we'll be in touch at a time that suits.
REQUEST INSURANCE HEALTH CHECK
Things to ask yourself when it comes to insurance
If you are unsure about the type of insurance you need or think it is a waste of money then there are some things you should think about.  Here are a few of our top tips when it comes to considering insurance.
Take some time out to think about and identify how much money you might need to cover you and your family should the worst happen;
Understand how much risk you are willing to take, will you be fine for a couple of weeks or a couple of months?  Decide on this and then protect yourself for the rest;
Consider changing your savings approach so that you have a rainy day or emergency fund and aim to save enough to cover three months' pay or income;
Life changes regularly, new children, new partner or a new home.  Make sure that you review your cover and risk regularly to make sure you remain adequately covered;
Seek advice from an expert, independent adviser or if you know your stuff get in touch with your provider.  
Take a regular insurance health check.  Having an independent expert review your cover and needs will allow you to sleep comfortably in the knowledge that you have the right cover at the right price.
REQUEST INSURANCE HEALTH CHECK
Types of insurance to consider
There are a wide variety of different insurances available and comparing your insurance options with a professional a no brainer.
Life Insurance or Life Cover - Life cover pays a lump sum if you pass away or become terminally ill. Life cover is designed to help you family pay for costs that you would have helped with if you were still alive.
Income Protection - Income Protection is designed to provide you with an income if you are unable to work due to sickness or accident. This cover can be up to age 70
Mortgage Protection - Mortgage protection is designed to cover your mortgage or rent payment if you cant work in your usual job due to illness or injury.
Health Cover or Health Insurance - Health insurance is a policy which meets the costs of a range of private medical procedures and treatments. These include surgery, cancer treatment, diagnostic imaging and tests, medical hospitalisation, specialist consultations, home nursing, treatment away from home and treatment overseas. 
TPD Cover - Total and Permanent Disability Cover Total and Permanent Disability Cover ensures you will receive a cash lump sum if you become totally and permanently disabled – and therefore unable to work – through injury or illness.
Trauma Cover - Trauma Cover provides a lump sum payment should you suffer from a serious illness, i.e. Cancer, Heart Attack Stroke.
Whatever your financial situation, it pays to regularly review your insurance with a professional.  Click below to have us compare insurance types and cover.
REQUEST INSURANCE HEALTH CHECK
How does an Insurance Health Check work?
All you have to do is spend a minute filling in the request form and then a trusted partner from the Umbrella Company will get in touch to discuss your situation and provide you with free advice on your current insurance situation.  This will entail.
1. Comparing your current levels of cover and costs with NZ insurance schemes from a wide range of different insurance providers.
2. Provide you with a summary on the best insurance options available to you, including information on cover levels, fees, monthly premiums, policy structures, terms and conditions of any policy as well as additional features.
3. Should the Insurance Health Check reveal some saving opportunities or inadequate levels of cover (likely), the team will assist you with transferring or improving your policies so it is as simple and easy as possible.
4. It takes only a minute to fill the form, but the Insurance Health Check team will save you hours of searching and comparing policies in addition to what will hopefully be great savings and peace of mind if you have an "unhealthy" insurance situation.
Important Information

Any information or advice contained on this website is general in nature and has been prepared without taking into account your objectives, financial situation or needs.
Extent of comparison - Not all providers in the NZ market will be included in any comparison.